Winter brings with it many delightful things such as snow, flannel PJs, cozy sweaters and one of my favorites...BOOTS! When I was in junior high and high school, my favorites were the classic LL Bean Boots.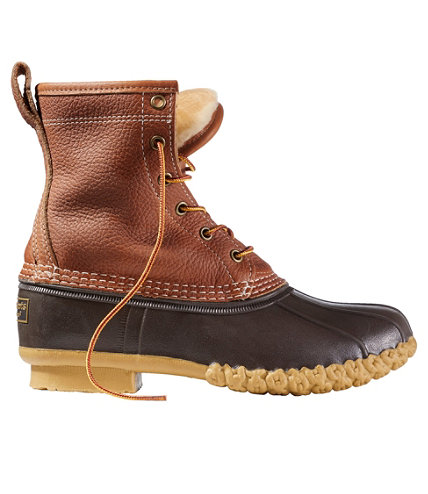 They remain popular today...so popular in fact that when I ordered a new pair in December I found out they will arrive in April - worth the wait! One of my favorite sites,
Glitter Guide
, recently had a great article
How To Style Duck Boots
. The third picture is my favorite, and one of these years I will get the Sorel boots I want before they sell out. Here are some of my favorite boots
warm and comfortable, great in the snow
still my favorites, so warm and comfy
Just Fab
is another site that is a favorite of mine. I love that I can get boots for $39.99 and I am on my second season for all of mine and they are holding up great. And of course
Zappos
although the downfall there, is I get on for 1 pair of shoes and suddenly I have 5 pairs in my cart for my daughter and 5 pairs for me. Zappos is like the online version of a quick trip to Target for me!